Mikala Pena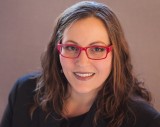 Email
Executive Producer
Direct: 405 213-1197
Through my seventeen years in the insurance industry, I have had the opportunities to experience many different aspects of the business. I enjoy helping people to feel well informed, well cared for and secure with their insurance coverage!
At One Call Insurance Services LLC, we are not limited to 'one size fits all' as most standard 'captive' agencies. We actively reach out to several carriers who will offer the best package and seek to earn your business!
We are a member of SIAA, a national alliance of independent agencies. We offer home, auto, life, commercial and workers comp services. We serve the Mustang, Yukon, El Reno, Edmond, Norman, Greater OKC and surrounding communities.
Make one call to us, and we will handle the rest!